CCA is a certified reseller of AVG.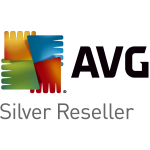 Purchase AVG through CCA and receive a $5 discount off of the retail price of $79.(for a two year subscription)
Contact us today to purchase your copy.
Need more than one license, or need a different AVG product? No problem, we can get you any product that AVG sells.